Dinner Plain / Mount Hotham
ULTIMATE ALPINE EXPERIENCE
5 Day Landscape Photography Workshop
Dinner Plain / Mt. Hotham
Set in the heart of the Alpine National Park in Victoria's High Country, the villages of Dinner Plain and Mount Hotham are the perfect places to explore the Alpine region.
What is usually a desolate landscape becomes a photographers dream in Winter as heavy snowfall blankets the region and is transformed into a Winter wonderland that reveals a hidden beauty unmatched anywhere else in Australia.
At the base of Mount Hotham lies Harrietville, a small picturesque town where we will be based providing easy access to the Alpine region aswell as a quiet place to retreat to at the end of the day to escape the crowds.
Learn how to photograph stunning snow scenes
Workshop details
This workshop is aimed at those wishing to capture the glorious alpine region when it is covered in snow.
Whilst it's primary focus will be on photographing stunning snow covered landscape scenes, it aims to give participants, at any level, a vast range of photographic opportunities to shoot and learn.
You will learn everything you need to know to produce stunning snow scene imagery. I will teach you my entire start-to-finish workflow from in-field techniques such as correctly exposing for the snow all the way through to editing your images to produce a natural yet impactful image. What I have learned over the years of spending many Winter's in the snow is that the editing process in producing these types of high-key snow scenes is equally as important to perfect as capturing the scene out in the field.
With an abundance of photographic locations and subjects to shoot the workshop will be adaptive to weather conditions. During our meet and greet on the first day, I will sit down and assess the weather conditions and plan out locations accordingly to ensure you have the best chance of maximising on the conditions at that particular time.
I will continually assess the changes in conditions and locations may get shuffled around according to the changes in weather. Alpine conditions frequently change, particularly in Winter making weather difficult to forecast and requiring a level of adaptability for the highest chance of success.
Having a list of locations and then allocating locations to the optimal conditions forecast over the course of the workshop allows for the best in-field teaching as well as you increasing your chances of capturing these subjects in the best lighting / conditions.
Living in the High Country and frequently spending time in alpine locations has given me years of experience and
knowledge about reading and adapting to changes in the weather.
In the field
The workshop is aimed at improving on your current abilities both in the field and editing your images. Each participant will be at a
different stage; therefore, I will work with you individually to improve on your current knowledge base and skillset.
With a focus on snowy landscapes, you will learn everything you need to know to produce stunning snow scenes. I will teach you my process for finding and composing scenes in the snow which requires a slightly different approach to your usual landscape scenes.
I have limited the workshop to a small group size to allow for plenty of time to be spent with each participant to provide personalised tuition.
Working with you in the field I will guide you through my approach to different types of scenes and the things I consider when framing up compositions. I will talk you through my thought process and how I find scenes in nature.
Examples of other things you will learn out in the field will include;
- How to use your camera proficiently
- Understanding and creating compelling compositions
- Methods for shooting wide and small scenes
- Understanding different lenses and when to use them
- Understanding different types of light
- Creative vision and storytelling
- Learning to correctly expose for different light and scenes.
- Methods for creating tack sharp images
Post Processing
I will conduct post processing sessions during the workshop and guide you through my entire workflow. These sessions will give you the knowledge and confidence to edit your raw files and bring your visions to life.
I will also take you through my process of editing snow scenes which I have developed over the years of photographing in snowy conditions.
Examples of things you will learn during the post processing sessions include;
Getting the most out of your RAW files.
Creating an effective and easy to use workflow
Understanding the strengths of editing images in Lightroom vs. Photoshop
A start-to-finish workflow on how I edit my own images
Understanding colour theory and how it impacts your images
Creating impact whilst maintaining a natural look and feel to your images.
An overview session will be conducted to give those new to Adobe Lightroom and Photoshop a look and understanding of the programs and learn some of the basics such as how to import your images and catalogue them. We will then work through setting up your Raw editor software and then look at some basic adjustments.
I can then work with each participant individually to provide upskilling based on each person's level of knowledge and understanding with image processing.
What's Included
4 nights' accommodation
Transportation during the workshop to photography locations
In the field coaching
Resort entry into Mount Hotham
Image processing sessions
Farewell dinner
What's Not Included
Flights / transportation to Harrietville
Food and beverage
Travel insurance
Meals / Food
Food, snacks and beverages are the responsibility of the workshop attendees. Harrietville has a few local shops, cafe's and a bakery however the closest supermarket is in Bright which is 20 minutes away by car. Upon arrival at the workshop accommodation and after a brief 'getting-to-know' the group we will head out to the shops to allow for time to arrange your food and meals for the workshop. There will be ample time during the workshop to stock up on snacks etc.
A farewell dinner (meal only) will be held on the last night and is included in the cost of the workshop. Drinks including alcohol will be at the expense of the workshop participant.
Our accommodation has suitable cooking facilities however if you were looking to eat out, Harrietville has a few pubs and Bright has plenty of takeaway and restaurant options.
Accommodation
Our accommodation for the workshop is a modern and spacious property located in Harrietville.
This property has 5 bedrooms, 3 of which have a king bed and two have single beds.
Secure your place
To secure your place on this workshop a $500 (non-refundable) deposit is required.
Final payment is required 45 days prior to the commencement of the workshop (6th July 2023).
By booking your place on this workshop you acknowledge and accept the Terms & Conditions.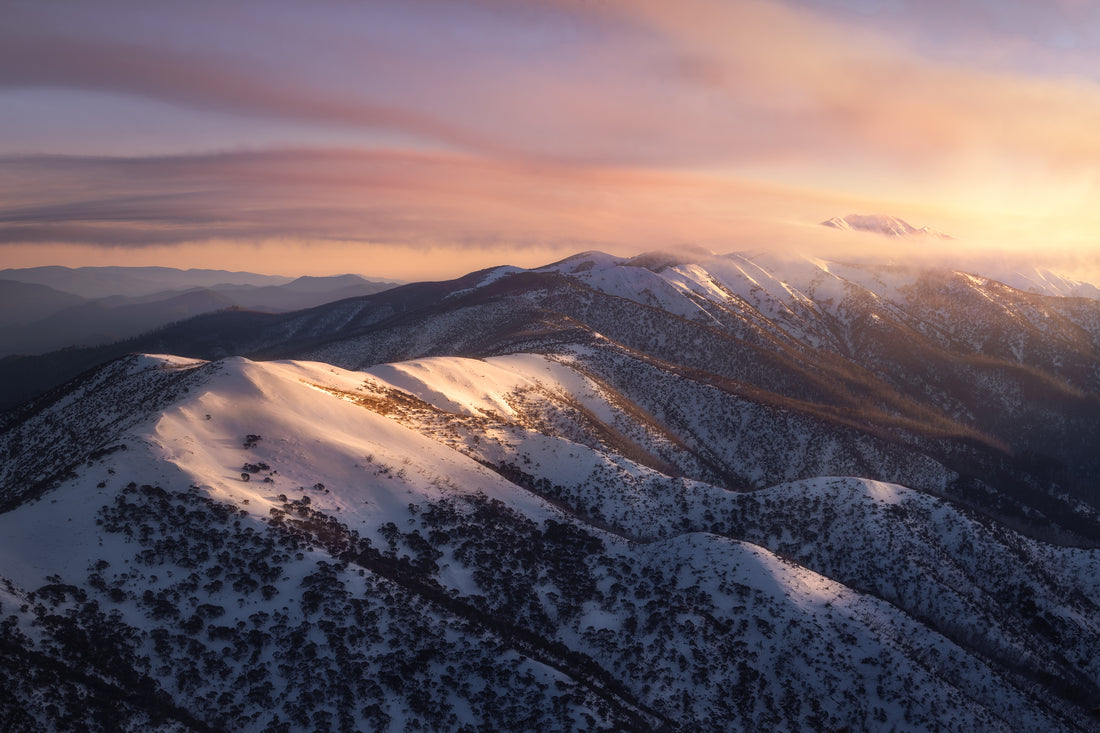 Ultimate Alpine Workshop - 20th - 24th August 2023 **SOLD OUT**
Have a question?
If you have any questions regarding this workshop please contact me below and I will get back to you as soon as possible.