The Victorian High Country
The intimate landscape Workshop
Photographing Nature's Smaller Details
Bright & Mt Buffalo
The riverside town of Bright is a picturesque village located at the foothills of the Australian alps in the Victorian High Country. This small picture-perfect town is the perfect place to base yourself to explore the surrounding alpine region.
Nestled in the heart of the Victorian High Country, this small town also provides easy access to one of the oldest National Parks in Australia, Mount Buffalo. Boasting sheer cliffs, granite tors, waterfalls and stunning alpine views, Mount Buffalo is a photographer's playground.
Bright and Mount Buffalo together provide a diverse range of opportunities to create stunning intimate landscape scenes.
Workshop details
The workshop provides photographers with an in-depth introduction into photographing nature's small scenes.
The aim of this workshop is to learn to look beyond the grand landscape and begin to notice the smaller details in nature. Learning to 'see' is an integral part of photographing small and intimate scenes and requires an understanding of what it is you are actually looking for in nature.
The workshop will also explore the artistic and creative side of photography and how you can incorporate this into your intimate scenes to produce both unique and personal images.
With an abundance of photographic locations and subjects to shoot the workshop will be adaptive to weather conditions. Upon arrival, during our meet and greet, I will outline the itinery of locations planned over the course of the workshop and assess the weather forecast for the days ahead to ensure the best chance of capturing each location under the best conditions.
I will continually assess the changes in conditions and locations may get shuffled around according to the changes in weather. Alpine conditions frequently change making weather difficult to forecast and requiring a level of adaptability for the highest chance of success.
Having a list of locations and then allocating locations to the optimal conditions forecast over the course of the workshop allows for the best in-field teaching as well as increasing the chances of capturing these subjects in the best lighting / conditions.
Living in the High Country and frequently spending time in alpine locations has given me years of experience and
knowledge about reading and adapting to changes in the weather.
In the field
The workshop is aimed at changing the way you see and think when out in nature. One of the key aspects of looking beyond the grand landscape to notice the smaller details in nature is to take a 'slow' approach with your photography.
With a focus on intimate scenes, you will learn everything you need to know to produce impactful small scenes. I will teach you my process for finding and composing intimate scenes which requires a slightly different approach as well as a change in mindset compared to the traditional approach to landscape scenes.
I have limited the workshop to a small group size to allow for plenty of time to be spent with each participant to provide personalised tuition.
Working with you in the field I will guide you through my approach to different types of scenes and the things I consider when framing up compositions. I will talk you through my thought process and how I find scenes in nature.
Examples of other things you will learn out in the field will include;
- How to use your camera proficiently
- Understanding and creating compelling compositions
- Methods for shooting small intimate scenes
- Understanding different lenses and when to use them
- Understanding different types of light
- Creative vision and storytelling
- Learning to correctly expose for different light and scenes.
- Methods for creating tack sharp images
Theory
We will take a close look at the core fundamentals of Landscape Photography.
We will do a deep dive into Composition and Light providing examples of images where these have been executed correctly and incorrectly.
I will also be discussing in detail the fundamentals of the Intimate Landscape as well as the Art of Seeing.
Gaining a clear understanding of these core fundamentals will transform your imagery and take it to the next level.
These sessions will be conducted in a 'classroom style' format to ensure the content is delivered without distraction.
Post Processing
I will conduct post processing sessions during the workshop and guide you through my entire workflow. These sessions will give you the knowledge and confidence to edit your raw files and bring your visions to life.
The sessions will have a focus on editing small intimate scenes and some of the tools and techniques I use specifically for these types of images.
Examples of things you will learn during the post processing sessions include;
Getting the most out of your RAW files.
Creating an effective and easy to use workflow
Understanding the strengths of editing images in Lightroom vs. Photoshop
A start-to-finish workflow on how I edit my own images
Understanding colour theory and how it impacts your images
Creating impact whilst maintaining a natural look and feel to your images.
An overview session will be conducted to give those new to Adobe Lightroom and Photoshop a look and understanding of the programs and learn some of the basics such as how to import your images and catalogue them. We will then work through setting up your Raw editor software and then look at some basic adjustments.
I can then work with each participant individually to provide upskilling based on each person's level of knowledge and understanding with image processing.
What's Included
4 nights' accommodation
Transportation during the workshop to photography locations
In the field coaching
Image processing sessions
Farewell dinner
What's Not Included
Flights / transportation to Bright
Food and beverage
Travel insurance
Meals / Food
Food, snacks and beverages are the responsibility of the workshop attendees. The accommodation is only a short distance from the local shops and supermarkets. Upon arrival at the workshop accommodation and after a brief 'getting to know the group', you will be given time to head to the shops to arrange your food and meals for the workshop. There will be ample time during the workshop to stock up on snacks etc.
A farewell dinner (meal only) will be held on the last night and is included in the cost of the workshop. Drinks including alcohol will be at the expense of the workshop participant.
Some snacks will also be provided by the workshop leader.
Our accommodation has suitable cooking facilities however Bright also has plenty of take away options and pubs and restaurants for those wishing to eat out.
Accommodation
The accommodation is a property located on a quiet street only a short walk to the town centre and Ovens river.
It offers 3 spacious living areas, 5 bedrooms and 2 bathrooms.
Secure your place
To secure your place on this workshop a $500 (non-refundable) deposit is required.
Final payment is required 45 days prior to the commencement of the workshop (16th April 2024).
By booking your place on this workshop you acknowledge and accept the Terms & Conditions.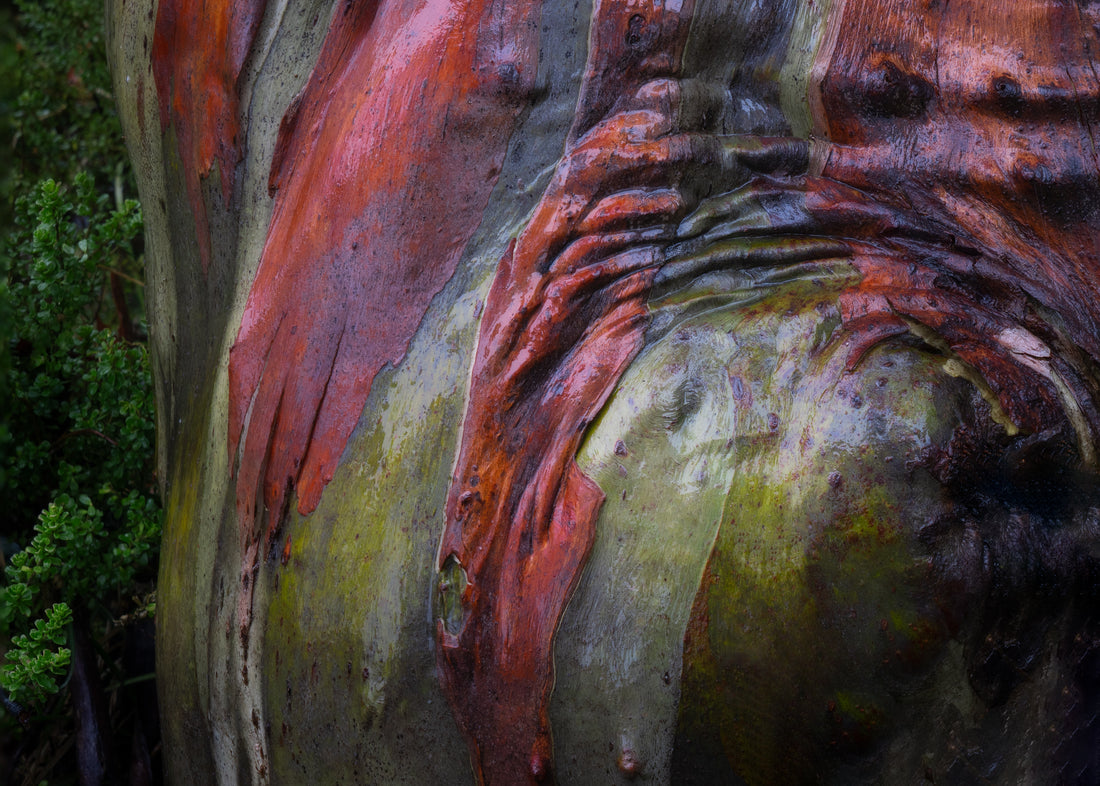 The Intimate Landscape May 2024 **SOLD OUT**
Have a question?
If you have any questions regarding this workshop please contact me below and I will get back to you as soon as possible.